Supervising postgraduates on an innovative management course
As faculty on an interdisciplinary course, I supervise postgraduates undertaking a doctorate in management at the University of Hertfordshire Business School. Conventional leadership and management programmes tend to concentrate on the predictable and idealised aspects of strategy and organising. In contrast, we encourage our students to take a critical perspective on these approaches and focus on how widespread change emerges as people interact in everyday local situations. We draw especially on the ideas of Ralph Stacey, John Dewey, Norbert Elias, Pierre Bourdieu, and Hannah Arendt, alongside critical management scholars.
Faculty have backgrounds in management, psychology, sociology/anthropology and philosophy, while students are senior managers or consultants from the public, voluntary and corporate sectors from around the world. You can find out more about my colleagues Kiran Chauhan, Chris Mowles, Karen Norman, Nick Sarra and Karina Solsø Iversen on our complexity and management blog.
Students look at relationships, meaning-making and practices within their own workplace with topics ranging from communication and power to identity and conflict. They write projects based on a mix of narrative, ethnography and analysis – it is intellectually demanding but the support students receive is continuous and unparalleled. We meet at four residential weekends a year as a community of researchers and their supervision is given at and between residentials in both learning sets of up to four students as well as one-to-one supervision.
My students are currently looking at:
shame and power in facilitation in the voluntary sector
improvisation during change processes in the public sector
compromise in international development 
perceptions of success and failure in consultancy
belonging and loyalty in the workplace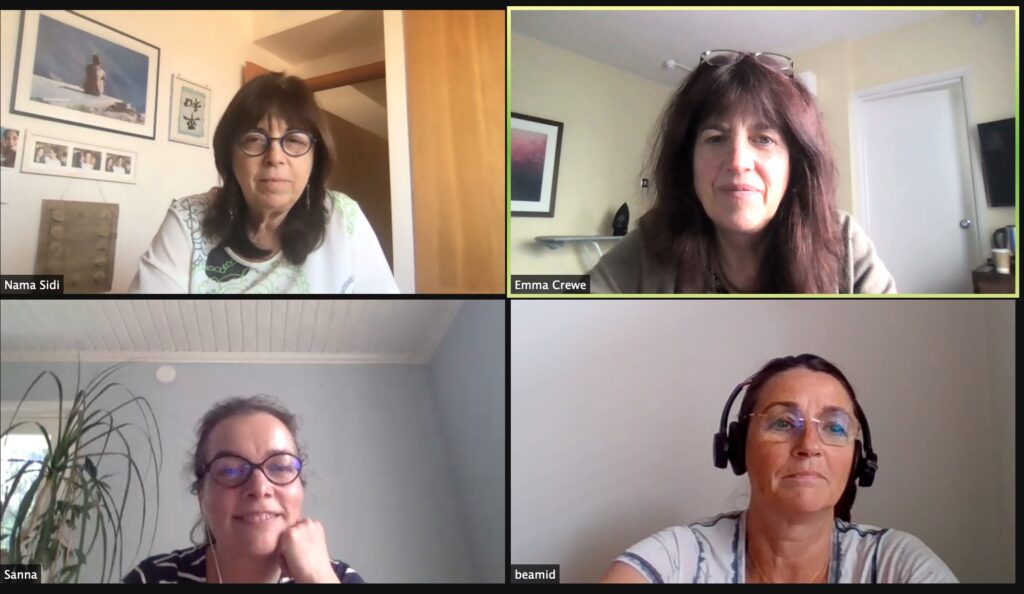 Completed PhDs:
Tali Avignor, Practising Talent Management: processes of judgement, inclusion and exclusion, University of Hertfordshire (awarded 2017).
Graham Curtis, Functional collusion in a UK Non-Government Organisation: Processes of Shame and Exclusion from the Perspective of an Organisational Development Practitioner (awarded 2018).
Deborah Smart, Processes of improvisation in change management: from the perspective of a UK management consultant, University of Hertfordshire (awarded 2018).
Helle Stoltz, Getting myself heard. Processes of negotiation and compromise in international development from the perspective of a consultant (awarded 2019).
Sune Larsen, Are you Impressed? An exploration of the pressure to perform and impress from the perspective of an organisational development consultant (awarded 2020).
On-going doctorates:
Rikke Horup, Negotiating identity and taking a stand in leadership development in Denmark (on-going since 2017)
Nama Sidi, Loyalty and taking sides in conflicts within organisations in Israel (on-going since 2018)
Beate Midttun, Recognition and emotion in consultancy in Norway (started in 2020)
Sanna Piha, Navigating leadership in the private sector in Finland and beyond (started in 2021)
For more information contact our Director, Chris Mowles c.mowles@herts.ac.uk.